The Pros and Cons of Ceramic Tile
Respected for its durability, ceramic tile comes in a variety of colors and is available at a reasonable price.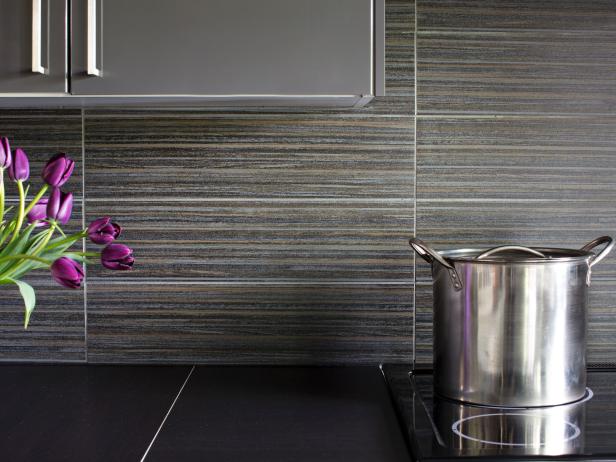 Brown-and-Gray Backsplash
In order to ensure the proper layering of different gray tones, I stuck with a 6x24 ceramic tile with a stripe effect featuring charcoal, medium grays and gray-browns. The tile was installed not only as the backsplash, but also as the floor-to-ceiling wall surface for three of the kitchen's four walls.
Ceramic tiles are thin slabs of clay or other inorganic materials, hardened by oven firing and usually coated with some kind of glaze. Ceramic is best known for its durability: "There are still intact installations in the ruins of ancient Rome and Egypt," says Dave Gobis, executive director of the Ceramic Tile Education Foundation. "Pompeii has many examples of beautiful ceramic tilework that are still pristine after 2,000 years."
Ceramic tile is a great choice for kitchens and bathrooms because it's easy to clean and doesn't harbor germs. It is manufactured in production runs; because of variation between lots, Dave says, make sure the caliber number (indicating size) and lot number (indicating color) are the same throughout your order.
Ceramic tile is rated from zero to five based on hardness; zero through two is suitable for wall tile, three is good for most residential uses, and four and five are hard enough for commercial applications.
Install Yourself? Yes
Best Use: Floors, walls, countertops, backsplashes
Pros: Durability, versatility, low maintenance, easy installation, low cost
Cons: Can vary in size and color from lot to lot
Price Range: $3–$7 per square foot